The Editing Cycle #11 – Bake a Cake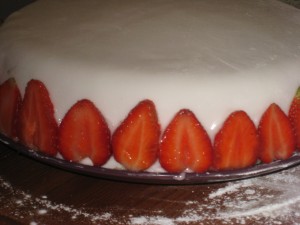 Bake a Cake
Some of you might think it was very naughty of me not to write anything for last week's session, but was it? Or was I preparing for a lesson that we as writers, or even as part of the wider group of creatives, all need to learn? The truth is I just didn't 'feel like' writing and that's a state of mind everyone experiences from time to time. Is it something we should attack with pointy swords, or do we lay in wait with a trap prepared for when inspiration comes creeping along? I'm not going down that rabbit hole, otherwise we'll wind up in the endless discussion of what is inspiration and whether it's even a requirement of writing – not always! – but I have some advice for you. 
Write What you Know
There's an age old mantra which editors love to stuff down our throats and what they tell us is to write what we know. It's good advice, but it isn't always welcome and we shouldn't limit ourselves to only writing what we know, otherwise there wouldn't be a fantasy genre and that would be very sad. Instead we need to approach everything we write with a grounding in reality and existing lore. Quite simply, we need to do our research.
Case Study: Vampires had fangs before Anne Rice wrote about Lestat and Hippogriffs 'existed' before J.K.Rowling was even born. 
Know What you Write
My advice to you is to know what you write. Maybe one of your characters crashes through a window and suffers near fatal wounds and it's difficult to write the hospital scene because you've never suffered those kinds of wounds before. The way I see it, you've got two choices, you can either throw yourself through a window, or you can read up on it. I know which I'd choose…
How have other authors described this level of pain? Do you have a relative who went through a similar experience; can you ask them what that was like? In a world where we can get answers at the click of a mouse, there are no excuses for not doing your research.
How does this tie in with not being in the mood for writing? If you're having trouble getting the words out then don't force yourself to create a flat, unenthusiastic scene. Why don't you put the time to good use instead and go walk a mile in your character's shoes? If you're writing about a dancer, go dance! If you're writing about someone who climbs a tree to escape from a rabid dog, go climb that tree! (Nobody will blame you for missing out the rabid dog).
We can't live every aspect of our characters' lives, but we can explore some avenues and while you're out there having fun, you might find yourself struck once again by the unshakeable urge to immerse yourself in your novel.
Pen and Paper
This week's writing challenge is to go out there and do something new or fun, then write/ think about what you did and how it made you feel. If you're short on ideas, why not try one of these:
– Go blind for an hour: close or cover your eyes and try to go about a daily task, such as changing your bed sheets without the aid of sight.
– Let someone else choose your meal/ outfit/ weekend activity.
– Go for a walk and pick up at least five items – these are now the most important five items in the world; write about why.
– Think about what your three wishes would be if you found a genie.
– Read by candlelight.
– Go ice skating/ rock climbing etc.
– Bake a cake.
For more from The Editing Cycle click here