The Editing Cycle #12 – We Can't All Be Batman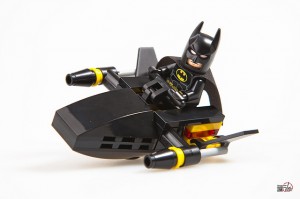 "I'm whatever Gotham needs me to be." ~Batman
We Can't All Be Batman
In this week's edition of The Editing Cycle, we take a closer look at the boundary between learning or copying from the works of others. We explore the need to define ourselves and our characters through our writing, but also the urge to take inspiration from those who have gone before us. If you've ever wondered if your story is too alike another author's, whether that has been an unwitting accident, or intentional, then this article may help you to discover the truth.
Why do we Want to be Batman?
He has the cool voice, the cool weapons and the cool Batmobile, but what exactly is it that makes us want to copy from the works of others? It's a safety net and a learning process; if we didn't copy from someone else, how would we learn how to write? Imitation is the first stage of a writer's cycle, but then we must learn when to break free and find our own voice.
How to Copy Respectfully
There are two key things to remember when you are being influenced by the writing of others
1. Don't copy anyone, copy everyone.
In the wise words of John Milton:
"Copy from one, it's plagiarism; copy from two, it's research."
If you want to learn how to write, read the works of many authors and study all of them in equal parts. If you spend too much time with any one author, reaching into their inner voice and borrowing phrases from their vocabulary, then you will find yourself walking a tightrope of copyright laws.
If you copy anything from anyone, even if it's just writing down a good catchphrase you heard on TV, make sure you keep a note of it. It's very easy when we're flicking through an old notebook to come across something scrawled in the corner and think of it as our own. However, if we could turn back the clock, quite often we'd find that it was actually someone else's and while that doesn't prevent us from taking it for ourselves and putting a new spin on it, modifying it to our own purposes, we need to know. We need to be aware of how much we've taken from others so that we can judge if it's too much.
How much is too much?
If your writing only takes ideas from a single author, if it contains the full character or plot scenario or location of another author's, all of these are signs that you have gone too far.
Every component of your novel should have some form of uniqueness: if you take two clay figures that are both exactly alike and you give them to different people to paint, these two clay figures are still copies of one another.
However, if you place a clay figure on a table and tell two people to draw its replica, neither of these are exact copies: they have been created by the individual's hands. With writing it works the same. If you take a sentence, word for word and put it in your novel, you have copied. If, however, you take the sentence and strip it down to its structure, then place your own words into that structure and rebuild the sentence in your vision, then it is your own.
If you're still unsure, why not try out today's writing exercise?
Pen and Paper
If you've read the works of Charles Dickens, Terry Pratchett, Stephen King, George Orwell or any of the great authors of our time and before, then at some point you will have paused and wished you could construct a sentence like them. Why not give it a go?
Below we have two sentences taken from two well known authors and underneath is the break down of their structure, then under that is my own replacement sentence. The aim of this exercise is to replace the author's words with words of your own which fulfil the same purpose, even if they don't necessarily have the same meaning. If you find the structure breakdown useful, feel free to use it as a guide, but if not, simply replace like for like and feel free to share your results in the comments.
"It was a wrong number that started [it], the telephone ringing three times in the [dead of] night, and the voice on the other end asking for someone he was not." – Paul Auster, City of Glass (1985)
Preparatory It | verb | determiner | adjective | noun | preposition | verb | [can be replaced with noun phrase] | definitive article | noun | verb | determiner | noun | preposition | definitive article | [adjective] | noun | conjunction | definitive article | noun | preposition | definitive article | adjective | noun | verb | conjunction | pronoun | pronoun | verb | adverb
It was a brown car which shattered the peace, the tyres releasing a hundred cries into the hollow street, but the man behind the cracked glass reflected someone he was not.
"Many years later, as he faced the firing squad, [Colonel Aureliano Buendía] was to remember that distant afternoon when his father took him to discover ice." – Gabriel García Márquez, One Hundred Years of Solitude (1967; trans. Gregory Rabassa)
determiner | noun | verb | conjunction | pronoun | verb | definitive article | adjective | noun | [proper noun] | verb | preposition | verb | determiner | adjective | noun | conjunction | adjective | noun | verb | pronoun | preposition | verb | noun
Many moons ago, when she stole the broken universe, our Goddess Canterbury Archipelago was to foresee a desolate future where her actions destined her to destroy life.
Through this exercise, we can learn how to write sentences more effectively and how a sentence created its tone and rhythm. We can see that it is partly dependent on structure and partly on the word choice made.
Questions for Discussion
1. How do you feel about copying the writing of others?
2. Do you think of copy and influence as two different things or the same?
*http://www.flickr.com/photos/stickkim/6962834384/sizes/z/in/photostream/ -Image owned by stick_kim at Flickr.

For more from The Editing Cycle click here