Why is zero plural?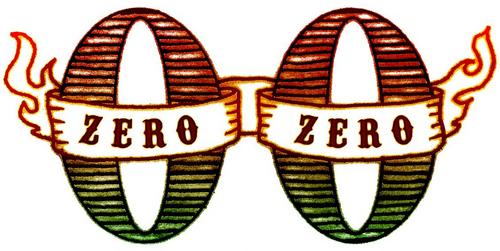 I have zero giraffes.
I have one giraffe.
I have two giraffes.
It seems somewhat of a grammatical oddity that when used in a sentence, zero is plural. After all, plural means two or more objects, but zero means no objects. So why is it grammatically incorrect to say or write, "no object" or "zero giraffe"?
Interesting enough, this usage of zero does not necessarily extend to other languages. In French, zero is singular, although French seems to be the only Western European language for which this is true. German, Dutch, Italian, Spanish, and Portuguese all treat zero the same as English.
In researching this, I came across a variety of explanations, but no definitive answers. The best answer seems to be that the English language only gives us two numerical classifiers to describe a quantity: singular and plural. Other languages, though, can offer many more. In some, there are as many as six! They have classifiers for singular, dual, paucal (imprecise but small number), greater paucal, plural, and greater plural.
With only two classifiers to choose from in English, plural comes to mean any number that is not one. So you have zero giraffes, 0.5 apples, and no books.
Another good explanation is that zero is referring to an unknown null quantity of something. When you say you have zero giraffes in your backyard, that is true; you indeed do not have any giraffes. But, that doesn't explain why we say 0.5 apples.
What do you think?