The 5 Best Sites For Young Writers
Okay, so this blog is managed by members of the Young Writers Society, but let me make my case here! YWS offers a chatroom, forums, a social section, and of course a wide array of literary works for young writers ages 13 and up (no upper limit on age!). But the best part of it is the Green Room: every single new work goes into the Green Room and doesn't leave until it's received 2 reviews (that's reviews, not inane one sentence comments). This ensures that every single work posted will be reviewed by at least two people in a timely manner.
On top of that, there's the excellent Knowledge Base with hundreds of tutorials by young writers, writing tools such as a name generator with over 2,000,000 possibilities, and an RPG section for creating stories with friends.
Registration Link: https://www.youngwriterssociety.com/ucp.php?mode=register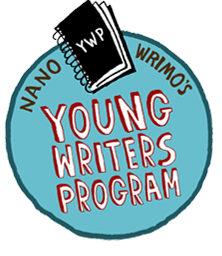 Unless you're living under a rock, then you've heard of the collective fit of insanity that is NaNoWriMo. Every November, hundreds of thousands of writers pledge themselves to writing a 50,000 word novel. A few years ago, the mad people behind NaNoWriMo added a Young Writers Program to help young writers reach the goal as well.
If you plan on doing NaNoWriMo and you're a young writer, then this is a crucial site to check out in November. But even during the rest of the year, it's still an extremely useful resource with forums, articles, and plenty of resources to be had.
Registration Link: https://ywp.nanowrimo.org/user/register
You read that right: the U.S. Copyright Office is one of the 5 best sites for young writers, and why not? The questions I get asked the most are about copyright, and young writers in particular are paranoid about their work being stolen. Having a solid understanding of copyright law is almost as necessary to being a writer as understanding the difference between the right word and almost the right word. Fortunately, a lot of great articles are on offer explaining copyright law.
By the way, even if you don't live in the US, copyright law has been pretty much standardized across the world so even though there can be some stark differences, the fundamentals are the same.
Visit and bookmark: http://www.copyright.gov/
Figment is a young writers publishing platform that was started by former editors for The New Yorker, and it's a very large site. Thousands of new works are posted every day on Figment, and its forums are extremely active. Fortunately, it's a very easy site to find your way around.
Registration Link: http://figment.com/user/sign_up
This article by John Scalzi was published online way back in 2006, which is forever ago in Internet time, and it's one of the best articles that any young writer can read. In fact, I'd go so far as to say that it's pretty much mandatory reading.
Heck, I'm not even going to say anything more about it. Go visit it, read it now, and bookmark it. It's the best thing you can do today.
Visit and bookmark: http://whatever.scalzi.com/2006/04/27/10-things-teenage-writers-should-know-about-writing/