The Editing Cycle #3 – Character Growth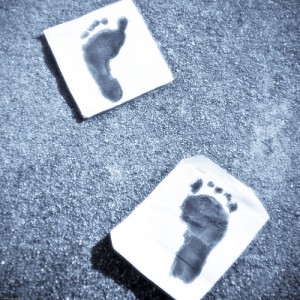 Whether you've finished writing your novel, or have only just begun, one of the most important things to consider is character consistency vs character growth. Every character in your novel goes through a journey and from the first step to the last, they will go through a sequence of key changes, but there are also character traits which they'll take to their graves.
In order to create believable characters, we have to find the balance between consistency and change. First, we're going to do a quick exercise to get ourselves thinking about our own characters, so grab some paper and a pen.
Pen and Paper
Take a moment to write down five traits which you see your character possessing at the beginning of the novel. I'm going to use Tobias for this, so I have listed: loyal, stubborn, selfish**, focused* and sociable. From this list, I want you to put a star next to a trait which will fluctuate throughout your novel and two stars next to one which will permanently change.
For the first, please tell us what causes this fluctuation? What event does your character go through which makes them doubt themself in this way, for all character growth in the end is linked to self doubt and self realisation.
(focused*) >> Tobias spends the first half of the novel being focused and driven, but when he realises his goal can't be achieved in the way he wants it to be, he grows lethargic and disinterested. The novel reaches its battle climax, but the hero is MIA, sitting in his room with his music blasting out the world. But he finds self realisation in the lyrics and the companionship of his dog and up Tobias gets, once more determined and focused on a new goal: saving the people he loves.
For your second trait, write about the events that cause this permanent change in your character and ask yourself if it will have a domino effect on your other character traits.
(selfish**)>> It isn't until my sequel that Tobias confronts this side of himself, when he realises that his desire to ruin James has less to do with defending Laura and is more closely related to his own selfish need to be the centre of the group. Tobias has become ostracised and he is forced to face up to the reasons for this and to allocate some of the blame to himself. This is the first of many steps Toby takes toward being a less selfish person and eventually it leads to him being willing to sacrifice his life to save another, something which would have been completely out of character in chapter one. The change in this trait does not effect Toby's stubborn nature or his day-to-day tendency to be self-involved.
Consistency vs Change
As you edit your novel, ask yourself if your character is following a believable path of growth. If you set out for your character to be a coward, then upon reaching the first battle, they should attempt to avoid the conflict. Upon reaching the second battle, they should also attempt to avoid the conflict! This is because character change takes time and it's going to hit some stumbling blocks along the way. It's important for this change to be both gradual and limited and you need to take into consideration how long a period your novel spans. If it takes place across a month, it's unlikely your character will go through large character changes. If your novel spans several years, you have more scope for growth and development.
For this stage in editing, read your novel through and ignore the plot elements and the descriptions. Focus only on what your characters are doing and explore their growth, charting it to ensure that there are fluctuations, but no major diversions from the path.
Too Much vs Too Little
This is a difficult balance to get right, but here's a few things to think about:
1. If you've got multiple characters, try to spread their growth chains out through the novel so you don't have everyone fluctuating at once.
2. Every character changes, but some more than others. A character trait of one of your characters might be that they're resistant to change and set in their ways; don't force a change on them if it's not in character.
3. Take your character's age into consideration when deciding how much they will change: a young character will be more versatile than an old character.
Thanks for reading everyone and don't forget to map out character growth for your villains and off screen characters as well! We don't always have to see the growth, but it should be ticking over in the background and your characters should be aware of this growth in others. Be sure to use character dialogue to your advantage in exploring these growths: a heated conversation or quiet observation are the perfect way to highlight when a character is going through changes.
Questions for Discussion
What are your thoughts on character growth and how do your characters change throughout your novel?
For more from The Editing Cycle click here
*Photo owned by johnwilliamsphd at Flickr: http://www.flickr.com/photos/johnwilliamsphd/4612243738/