Winner of the YWS Easter Hunt Challenge!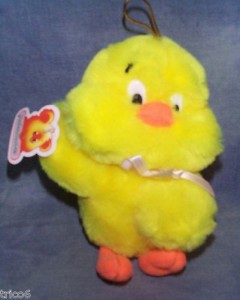 First, I'd like to say a quick thank you to everyone who entered and to the moderating staff who made this possible! AlfredSymon was particularly genius at hiding his share of the eggs and Hannah managed to create some confusion by taking ownership of one of the first ten. You may continue to see them around the forums for a couple of days yet, but by the end of the weekend they will all have been taken down, though I might post them in a commemorative thread where people who didn't get a chance to take part can answer all the questions.
Of course, the real reason for this announcement is to announce the winner of our handsome Easter chick and the thorough analysis, so without further ado, it gives me great delight to tell you that winner was…
Niteowl!
Congratulations and very well deserved, those were some excellent answers. If you want to send your address in a private message to Rydia, I will see that the prize is sent on its way and make arrangements for the analysis as well.
Once again, thank you to everyone who took part and I hope you all enjoyed the festivities.